Orthotics in Cambridge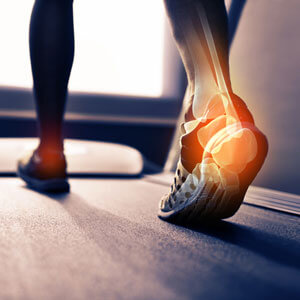 Have you considered that your feet are the foundation for every other part of your body? If they don't get the support they need, it can affect you from your ankles up to your neck. Many people are surprised to find out that their knee pain, low back pain and other health-related issues can stem from your feet.
The benefits of wearing custom-made orthotics begin with experiencing an alleviation of many types of pain. You may also notice that you can stand for longer periods and aren't as tired as you used to be at the end of your workday.
Covered by Many Healthcare Plans
You may have coverage for orthotics through your insurance. We recommend that you check with your plan to gain a full picture of your coverage. Some plans may require a referral from your family doctor to our office to get fitted for your orthotics.
Getting Started
We ask that you bring in the shoes you usually wear to your first appointment. You can fill out the necessary paperwork ahead of time. It can be found on our website, printed off and brought in with you completed to save time. Dr. Justin will see you for a short consultation. Then, we'll take foam casts of your feet. The orthotic laboratory uses these casts to make your orthotics.
They'll be sent back to our office within about a week. You'll return to try them on and ensure that your orthotics fit correctly. You'll receive full instructions on how to wear them and when you'll start to feel the effects of your orthotics.
Get Started Today
At Dr. Justin Kim's office, our customized orthotics are available to anyone. You don't have to be a patient to come in and get fitted for your orthotics. If you're interested in making sure the foundation of your body is strong, contact me today to book your appointment!
CONTACT ME »
---
Orthotics Cambridge |ON (519) 624-9450